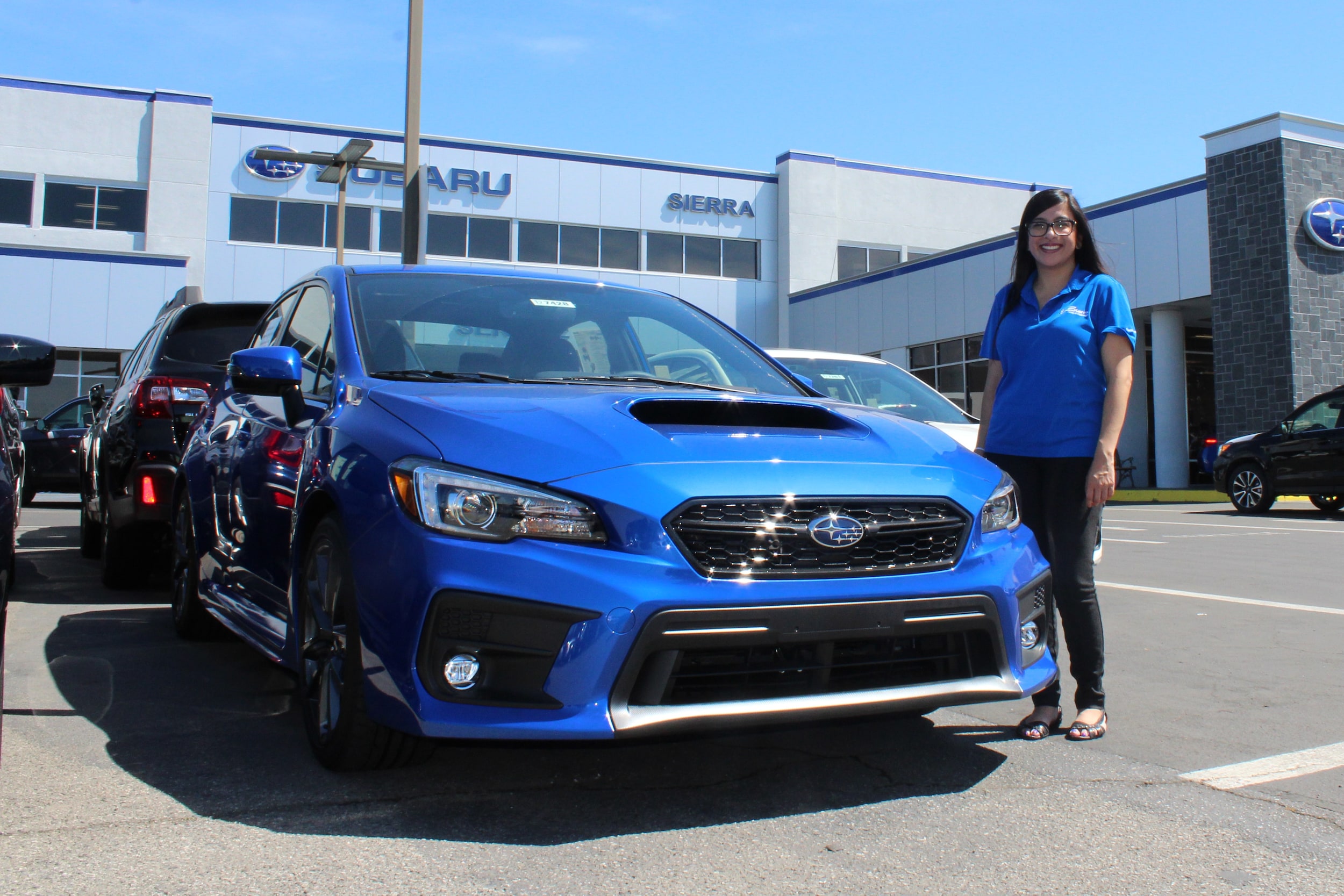 Happy National Receptionists Day to Celeste Godinez! This week we are highlighting her amazing contributions to the Sierra Subaru family and would like to recognize Celeste for all of her hard work!
Celeste is an invaluable part of our team here at Sierra Subaru and her commitment to excellence is second to none. We can always count on her to deliver her best in customer service in all interactions, going above and beyond- every time.
How long have you worked here at Sierra?
- 1 Year
What's your favorite car here at Sierra Subaru and why?
I like the Subaru WRX STi because it's sporty and fast.
What's your favorite part about working here?
- I enjoy the customers, my coworkers, and the brand Subaru itself. I'm also looking forward to our new remodel and welcoming our new and returning customers once it's complete.
What kind of hobbies and interests do you have outside of work?
- Going out, watching movies, and playing the videogame Overwatch.
Why is proving excellent customer service important to you?
- I get to help every customer feel important and give them the best experience possible so they can come back and recommend us to their friends and family.
What piece of advice would you give a new employee?
- Ask questions. Even if it's a dumb one, we're all here to help each other out.
What would you like to tell our customers?
- We have a lot of exciting plans for Sierra Subaru so stay tuned for the remodel and make sure to check out the new Subaru Ascent coming this Summer. We do our best to stand behind our mission statement of treating every customer as part of one family and strive to maintain that relationship long after the purchasing process.