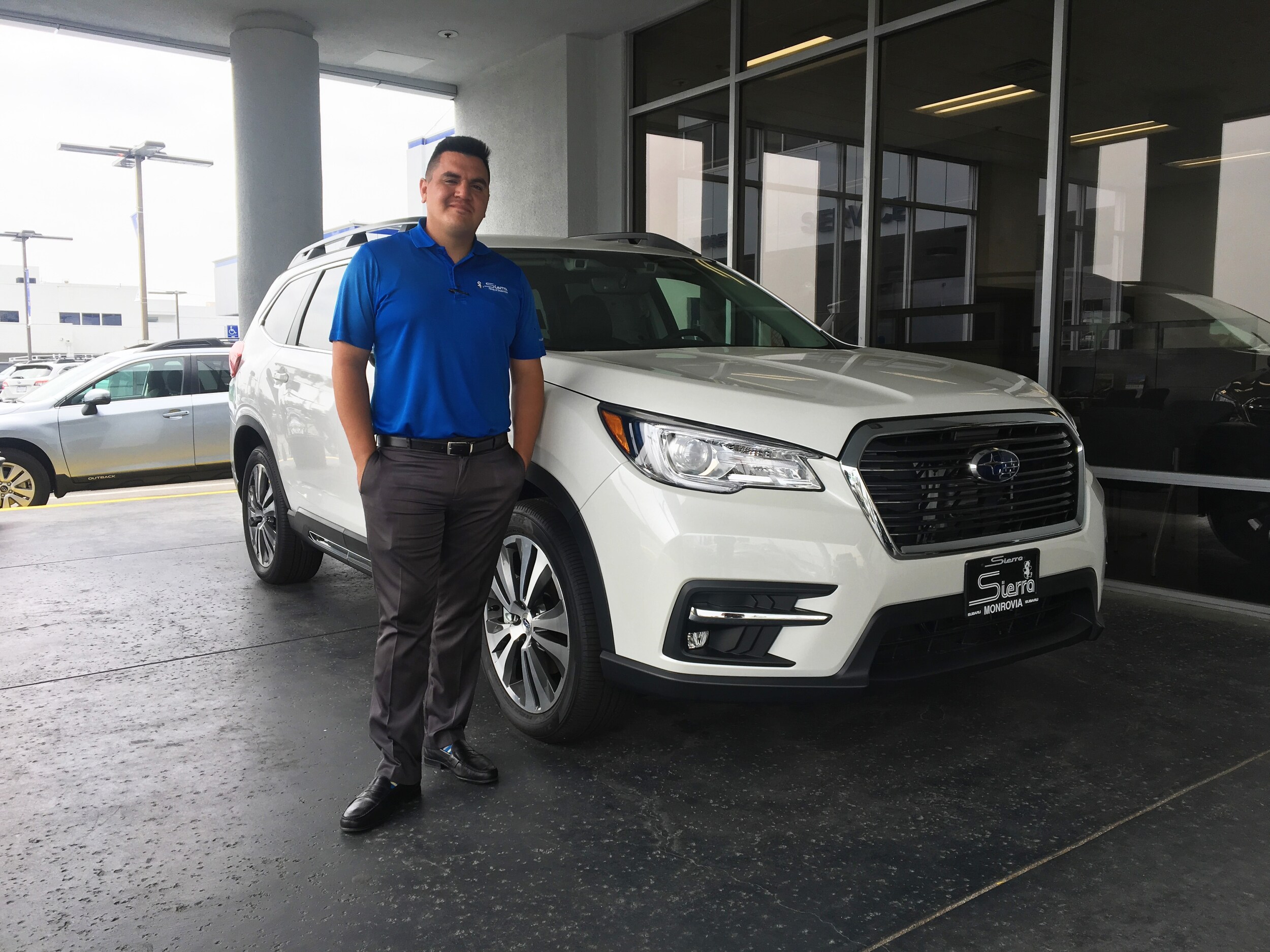 Meet our Internet Sales Manager, Edgar OIiva.
For this month's Employee Spotlight, we are highlighting our Internet Sales Manager, Edgar Oliva, for his amazing contributions to the Sierra Subaru family and would like to recognize Edgar for all of his hard work!
Edgar is an invaluable part of our team here at Sierra Subaru and his commitment to excellence is second to none. We can always count on Edgar to deliver his best in customer service in all interactions, going above and beyond- every time.

We recently interviewed Edgar about his position and are proud to highlight his contributions in this month's Employee Spotlight.

How long have you worked here at Sierra?
"I have worked at Sierra for 4 years."
What's your favorite car here at Sierra Subaru of Monrovia and why?
"I like the Ascent because it's a fast and fun family car. It's also is the only midsize crossover with turbocharged engine."
What's your favorite part about your position?
"My favorite part about my position is getting to interact with different types of people. Every day is different so I am constantly learning and growing. This helps me build a trustworthy relationship with my customers and open new doors."
What kind of hobbies and interests do you have outside of work?
"My outside interests include cars, spending time with family, and listening to music."
Why is it important to provide excellent customer service?
"Buying a car is a big purchase, so it's my job to make sure my customers have an extra-ordinary experience. I take a lot of pride in satisfying my guests so I do my best to make the process as fun as I can for them."
What piece of advice would you give a new employee?
"Learn the product, ask a lot of questions, and always smile."
Why should customers choose Sierra Subaru of Monrovia?
"Our entire team strives to give our customers the best experience possible. We want them to have a stress-fee experience with us and drive away knowing they won't regret their choice."